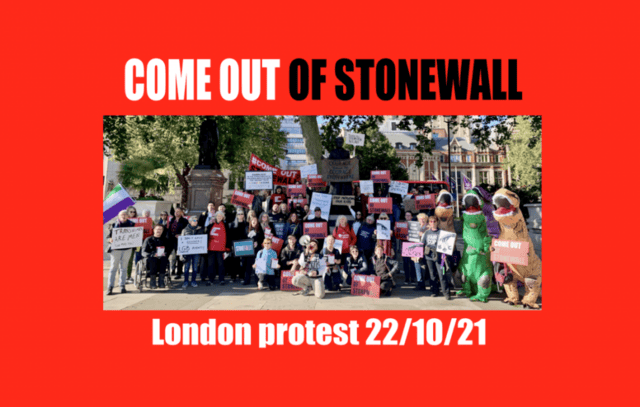 On 22nd October, a group of mostly LGB people met at Parliament Square to protest outside about the capture of organisations by the Stonewall Diversity Scheme.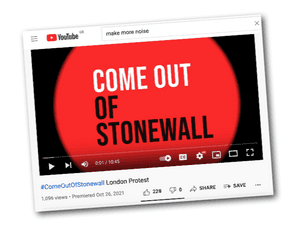 I made a short film for the organisers 'Make More Noise' and you can see it on their YouTube Channel here:
We met in Parliament Square at noon, moved on to Portcullis House, up to Scotland Yard, the Home Office and ended up outside the BBC. We left the BBC at about 4.30pm. Some people came for the start or joined us near the end but there were probably about 65 people involved at the point where we left Parliament Square.
The protest was organised by DJ Lippy.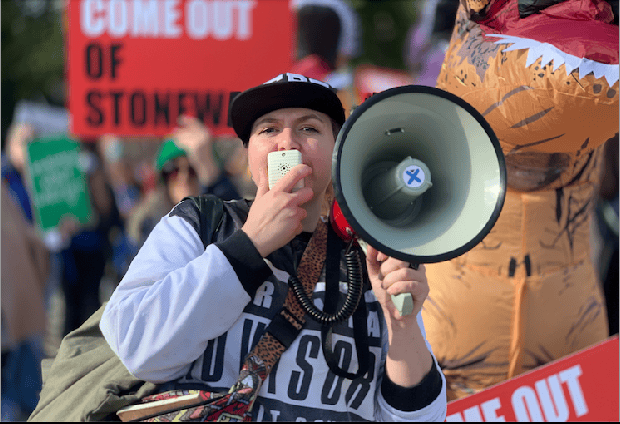 She told me: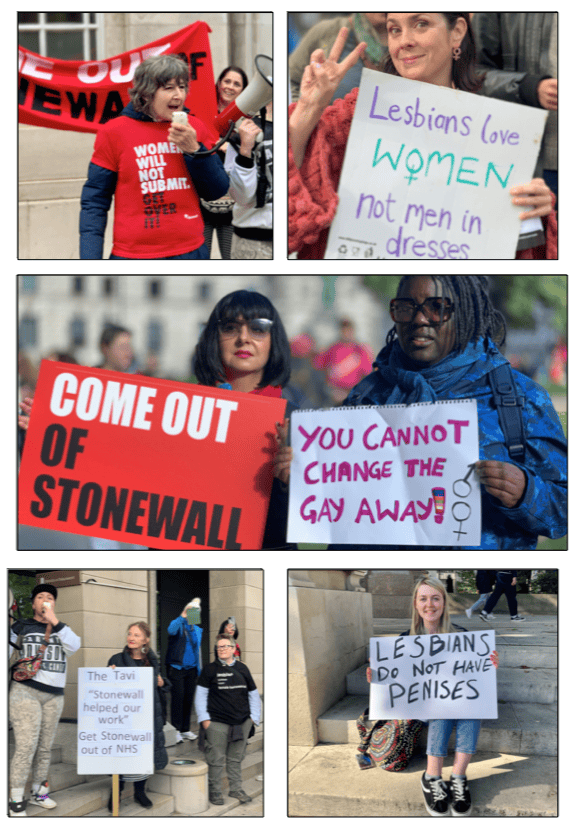 "The hashtag is  #ComeOutOfStonewall and we want to call on all public bodies who are members of the Stonewall Diversity Scheme- there are over 850 organisations who are currently members of this scheme- practically every organisation in the country is a member- and it is through that mechanism that they (Stonewall) misrepresent the law and lie about the Equality Act, and put forward a very one sided anti-woman agenda.
"One of my favourite George Orwell quotes is 'in times of deceit telling the truth becomes a revolutionary act'.  
And I think it's shocking to peopleto hear the words, 'trans women are men' and 'lesbians don't have penises' but it's true.
I know we are living in a time of fake news, fake facts;  it's really difficult to tell what's true and what's not.
When you have the news reporting male rapists as women- when they're there with a beard- it just makes an absolute mockery.
And the BBC is a public broadcaster with a remit to report factually and impartially. We all pay our TV licences but they have basically just been lobbied by Stonewall. They're in Stonewall's pocket.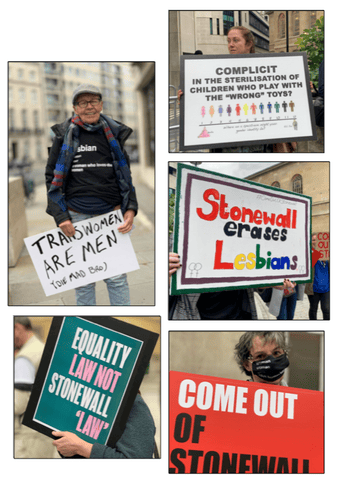 They have this really strange relationship and they've allowed Stonewall to dictate their editorial policy when it comes to lesbian, gay and bisexual rights.
And it's not on! So we are here to say "Enough is enough, come out of Stonewall!"
When I finished the film, Make More Noise told me we were going to 'première' it, something I hadn't done before and which was quite fun, having a 'countdown' to the first viewing.
The finished film is 11 minutes long. I was aiming for just under 10 minutes but that extra minute was important.
The first half contains snippets of an interview with DJ Lippy, as well as comments and reflections from many of the other woman and men who joined the protest.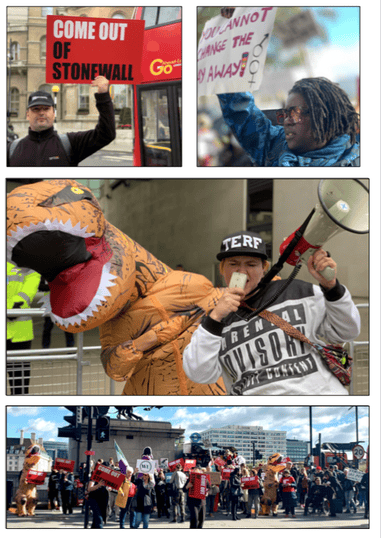 The second half  features the brilliant Aja, rapping her poem 'LGB', accompanied by a slideshow of photos I took on the protest.
Here's the link  again.
Check it out.